Basics

.:*name// Liane
*:.age/birthday// I'm 20, my birthday is 16/08/1985
.:*location// Northants. UK
*:.sex// Female
.:*nationality// British
.:*contact info// (email address and/or im) angelswings101@hotmail.com

Do you..

.:*drink// No
*:.smoke// Yes
.:*do drugs// Never

Why?!

.:*should you be one of 'The Ladies'? Because I am very friendly and great fun!

Tell me//About..

.:*life// It is what you make it.
*:.relationships// I love them! I am engaged to Anthony and in 2 weeks we have been together 2 years
.:*a joke// The perfect woman, the perfect man and Santa Clause are all together in a lift. One passes wind, which one is it?? The perfect woman.. the other two don't exist.

[ YOU ]
Name: Liane
Nicknames: Lee, LeeLee
Age: 20
Birthday: 16/08/1985
Sign: Leo
Location: Northants UK
Natural hair color: Blonde
Current hair color: Red
Eye color: Blue
Height: 5ft 8
[ FAVORITES ]
Animal: Cat
Band: Dire Straits
Color: Blue
Day: Friday
Flower: Red Roses
Food: Pizza
Month: August
Movie: Miracle on 34th street.. I've loved it since I was a kid.
Number: 381
Quote: Live every day as if it was your last
Season: Autumn
Soda: Coke
Song: Romeo and Juliet by Dire Straits
Sport: Football
State: I've always wanted to go to New York
Store: Harrords
TV Show: Desperate Housewives
Word: Whatever.
[ QUESTIONS ]
If you could have plastic surgery, what would you have done?
If u were a crayon, what color would u want to be?: Blue
How many licks does it take to get to the center of a toostie pop?: No idea!
What are 5 cities you wouldn't mind relocating to? New York, Paris, Milan, Rome or anywhere hot!
Can you eat with chopsticks? Nope, not a chance
[FINISH THE SENTENCE]
Let's walk on the: Bright side
Let's run through: the field
Let's look at: the stars
Who are those: people
What a nice: day
Where did all these: people come from
When will they: notice me
How are: doing that
Why can't you: be here with me
So where did you: learn that
Sing the: tune
Easier than: it looks
Look at my: life
I'll stay if: you stay
Silly, little: boys


Now photos! I don't really have any taken by myself so most of these have other people in them. I hope that is ok.....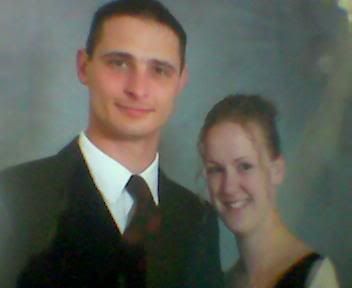 I'm on the right..